Senior Production – September/October 2017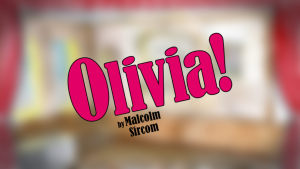 Performed at the Canberra College Performing Arts Centre from 29 September – 6 October.
This brilliant and innovative show, set in Victorian times, traces the steps of Olivia, from downtrodden orphan to star of the stage.
On her journey to the bright lights of London, she is befriended by Eliza Doolittle (from "My Fair Lady") and, after a series of adventures, becomes a singer in a new Gilbert and Sullivan show, thanks to the unlikely assistance of Fagin and The Artful Dodger, George Bernard Shaw, Ebenezer Scrooge, Sherlock Holmes and Doctor Watson.
Director Nina Stevenson
Musical Director Lachy Agett
By Malcolm Sircom
Show Times
Fri 29 Sept 7pm
Sat 30 Sept 3pm
Sun 1 Oct 3pm
Tues 3 Oct 11am and 3pm
Wed 4 Oct 11am and 3pm
Thurs 5 Oct 11am and 3pm
Fri 6 Oct 7pm
Canberra College
Performing Arts Centre, Launceston Street, Woden
Tickets
$20 each or $72 family of four
$16 each for groups of 10+
Buy Tickets
Workshop Details
32 speaking roles for females and males 10 yrs to 18+ yrs
Information night 6.30pm Wed 24 May 2017
St Paul's Anglican Church Hall Manuka
Auditions 3 June 2017 – Call 0409 823 640 to book a time.
Download Olivia Audition Information Pack
Rehearsals Wednesdays 5 to 7pm and Sundays 1pm to 5pm starting Wed 19 July.
Performances:
Canberra College Performing Arts Centre, October school holidays
Workshop fees apply
For further information info@pied-piper.com.au